MICHAELERPLATZ 6, 1010 VIENNA, AUSTRIA, TEL. +43 – 1-533 80 32, eMAIL OFFICE@LODEN-PLANKL.AT
Monday–Saturday, 11.00am–5.00pm

What is loden, and what is walk?
These materials are traditionally made from sheep's wool. They are felted through exposure to heat and water. In the case of loden, the source material is a woven fabric; in the case of walk, a knitted fabric is used.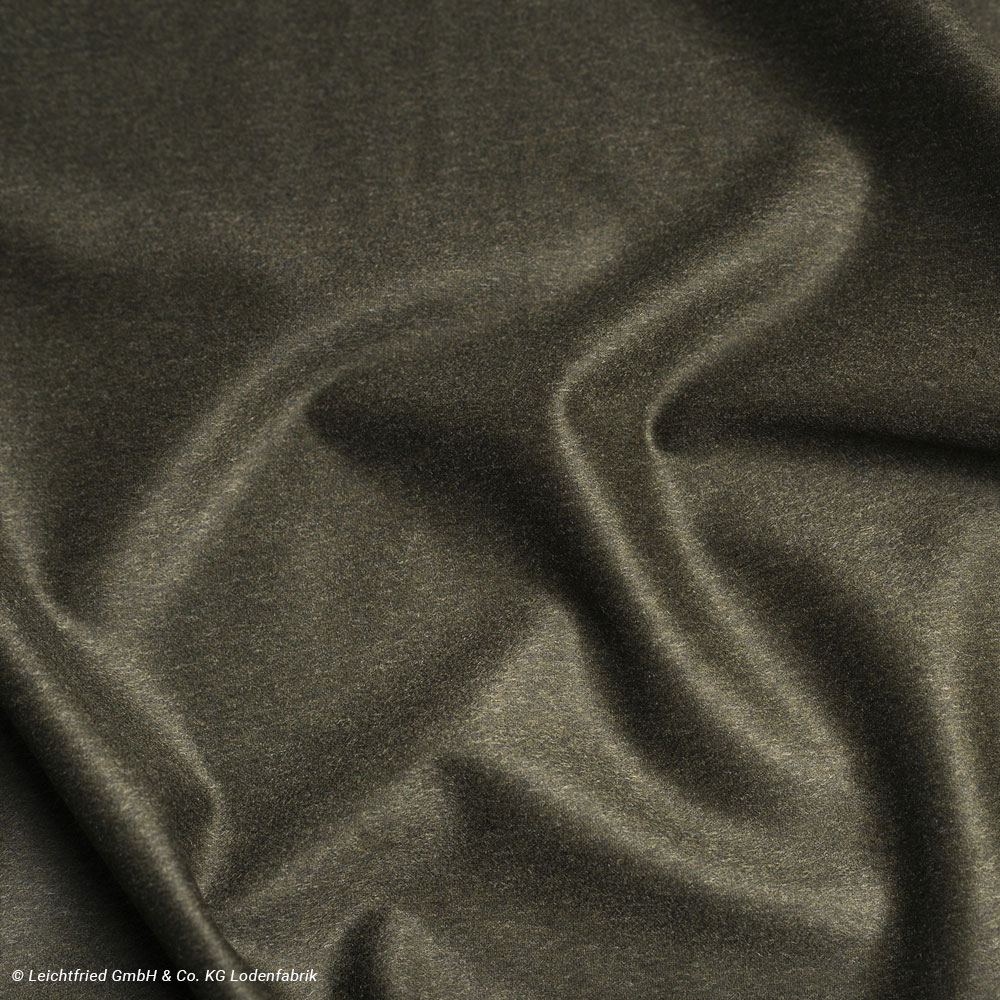 The production process
To this day, pure new wool is spun into a woollen yarn before being woven into woollen cloth. The fabric is then refined by repeatedly adding alpaca or cashmere
before the resulting material is strongly compressed in a fulling machine using hot water. This is the heart of the production process for the actual loden fabric. The wet material is kneaded ('walked') until it is felted, lending it high strength and ideal thermal properties; it is also water-repellent. The old machines are often the best. The original Schladminger loden, a coarse and extremely robust material made of Styrian sheep's wool, is still made using a fulling hammer machine dating from 1888.
The production process calls for a great deal of knowledge and experience. As many as 40 work steps are needed – roughening, smoothing, warping, ironing, spreading, pressing and many more – until the material has the familiar quality that is required.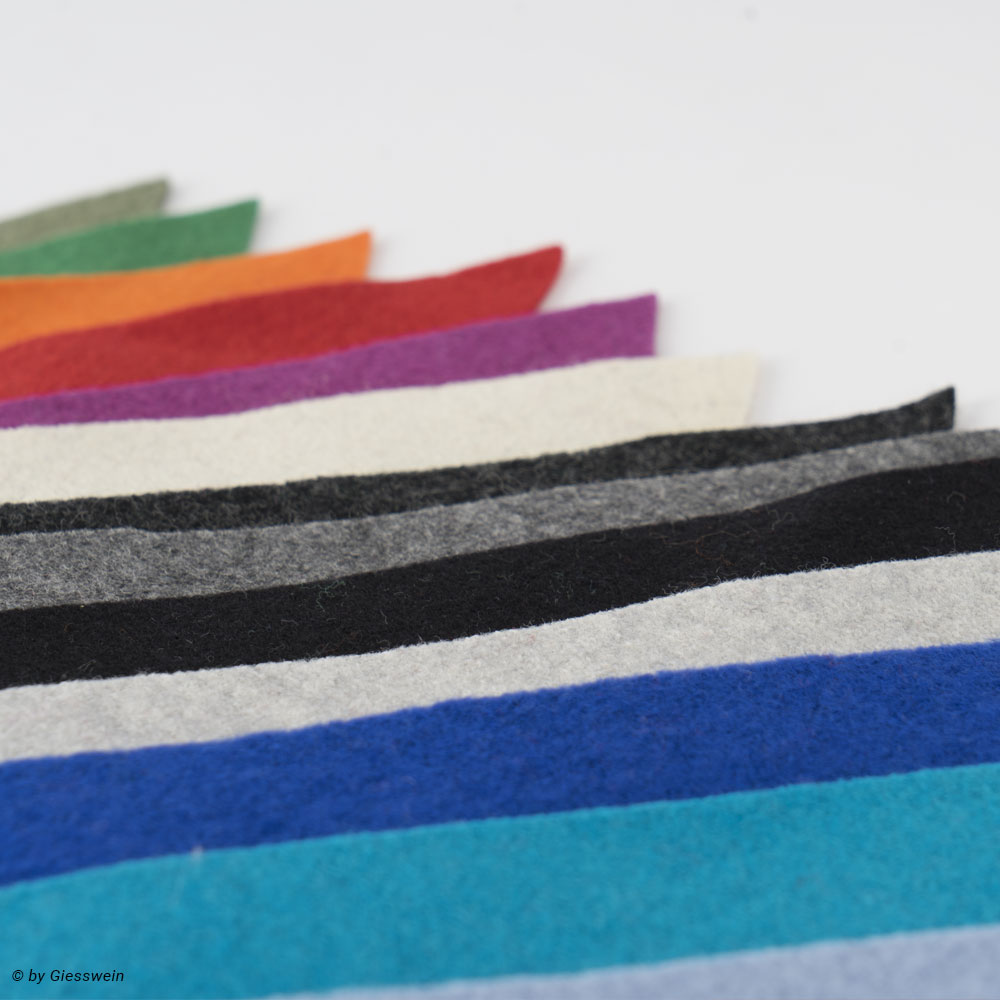 The knitting mill mainly produces goods of pure new wool, sold by the metre. The balls of yarn thereby created are pressed, moved, forced together, compressed, watered and heated as they transform into walk. A yarn ball is kneaded for between 30 minutes and 12 hours. Finally, to attain the required look, the walk material is flattened out to dry, pressed and steam treated.
Ironing and pressing in walk production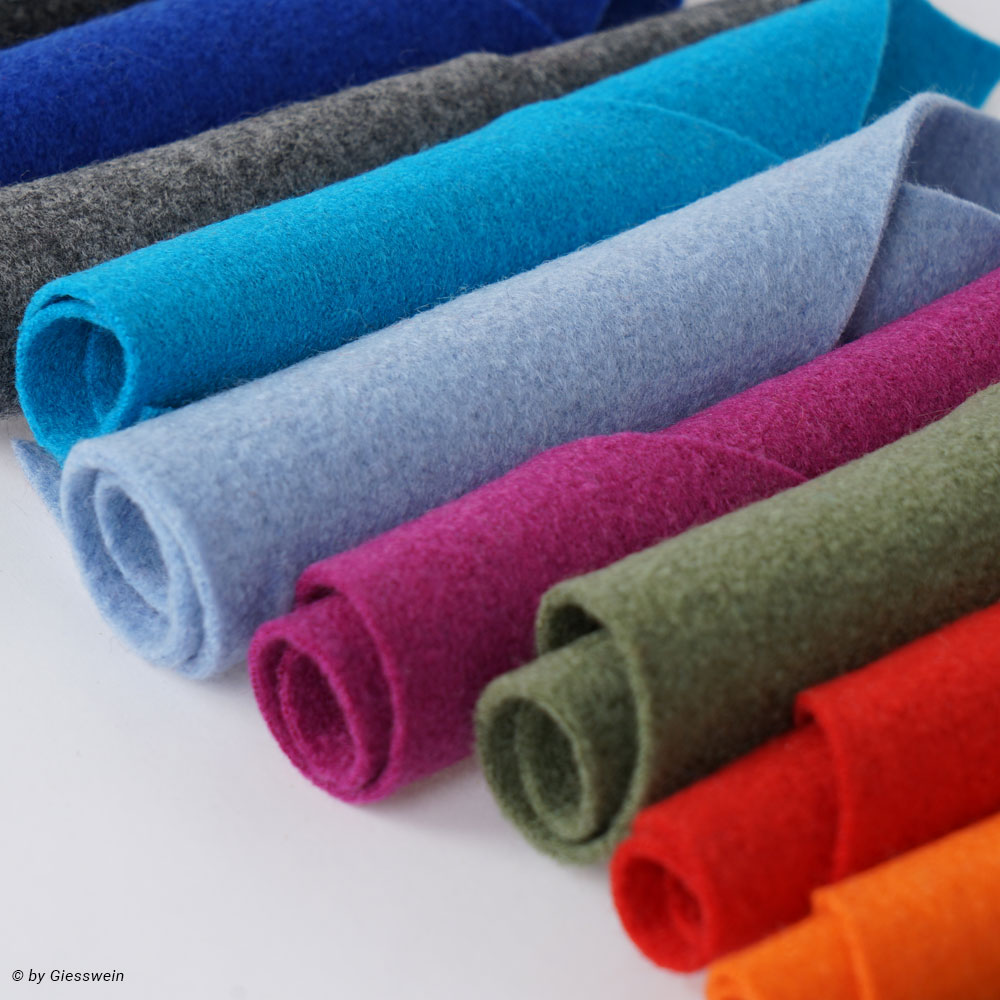 These steps are important in obtaining a soft walk material appropriate to the modern day, rather than the scratchy material of old. After napping and shearing the surface (for a very soft feel and to avoid pilling on walk fabrics of soft woollen yarn), pressing and press fixing are critical in producing a silky sheen. Different wet processing methods (finishes) produce different walk qualities; roller pressing is used for super-soft walk materials. Finally, decatising (steam treatment) ensures a permanent finish to the relevant quality standard.
Austrian mountain sheep
Strong, warm, classically beautiful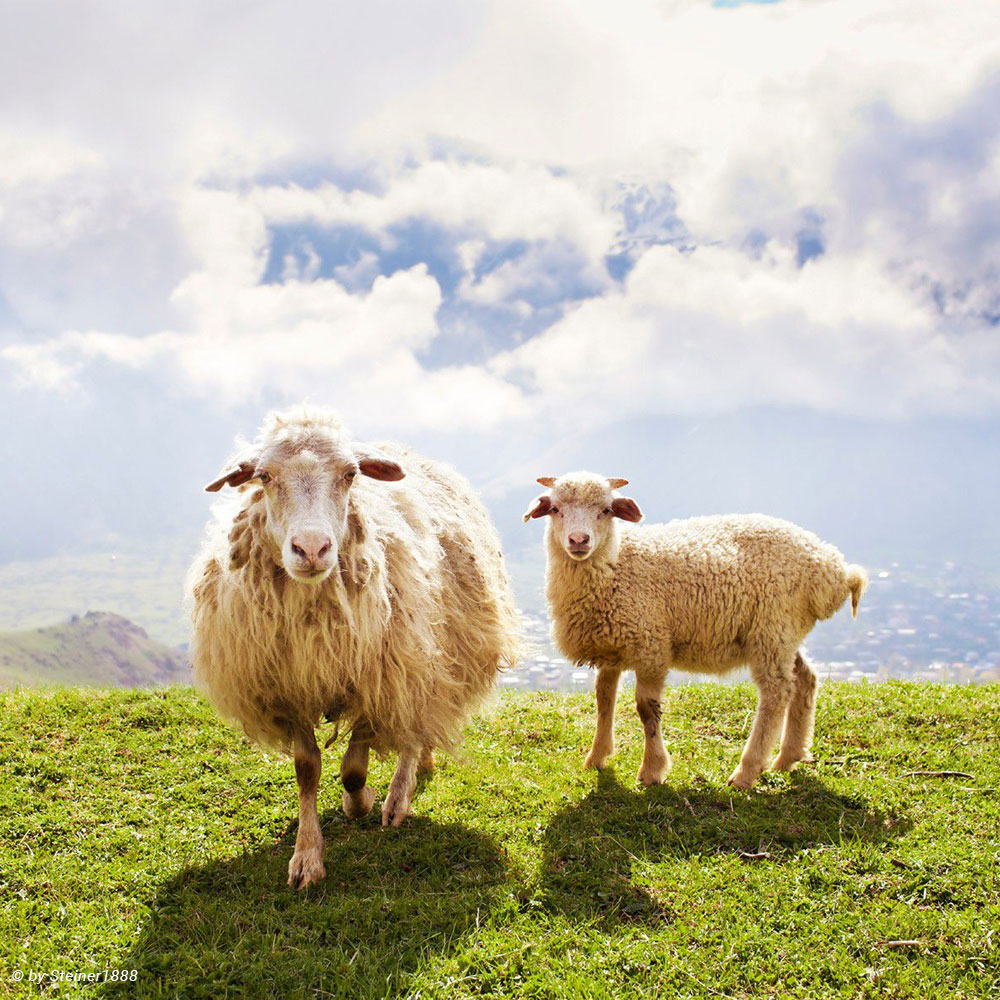 Traditionally, these animals are shorn before and after herding. The production process involves the traditional old crafts of spinning, weaving and fulling. Hard-wearing loden is used to make warm, water-repellent and stain-resistant clothing.
Alpaca
Light and colourful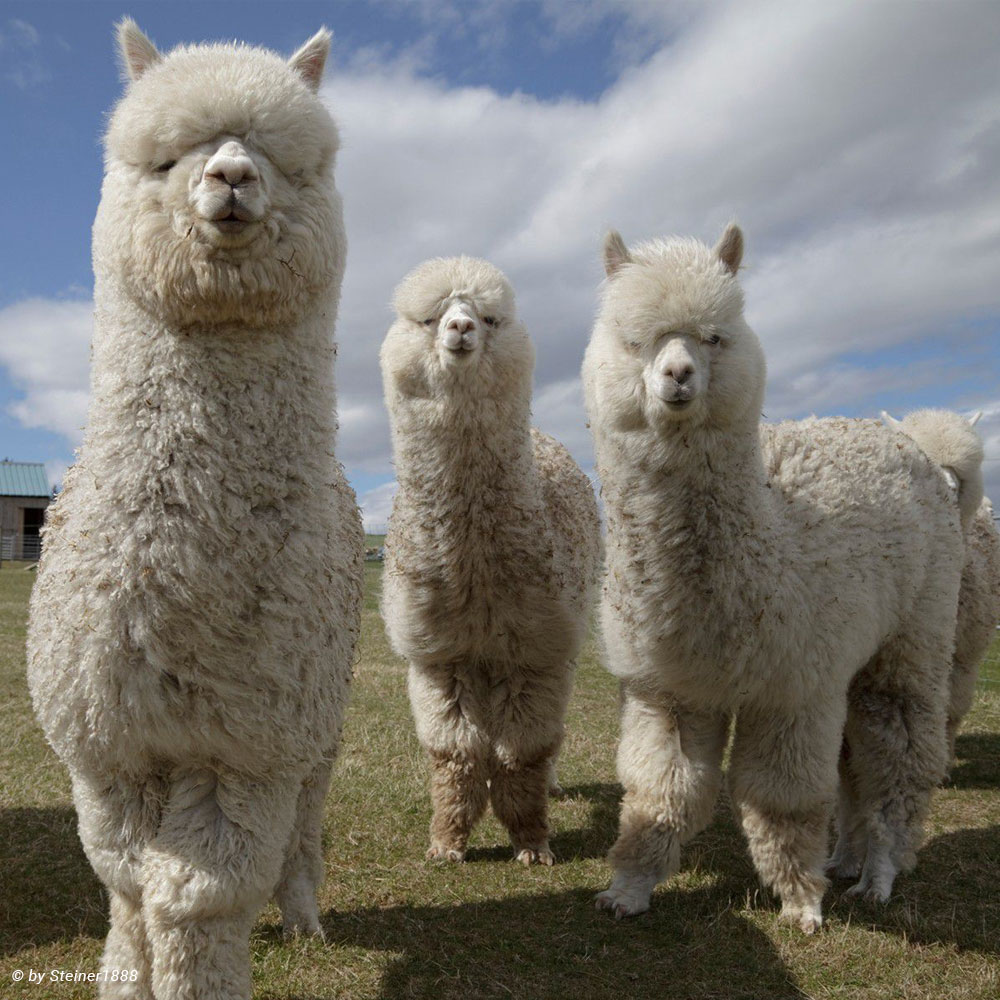 Alpaca wool is smooth, shiny and soft to the touch. Since the hairs are hollow on the inside, it is extremely light. This type of wool is derived from alpacas. Although the camel-like animals mainly live at altitudes of 3,000 to 5,000 metres in Peru, Chile and Bolivia, they are increasingly being bred in the Alps.
Merino
Soft, fluffy and wonderfully warm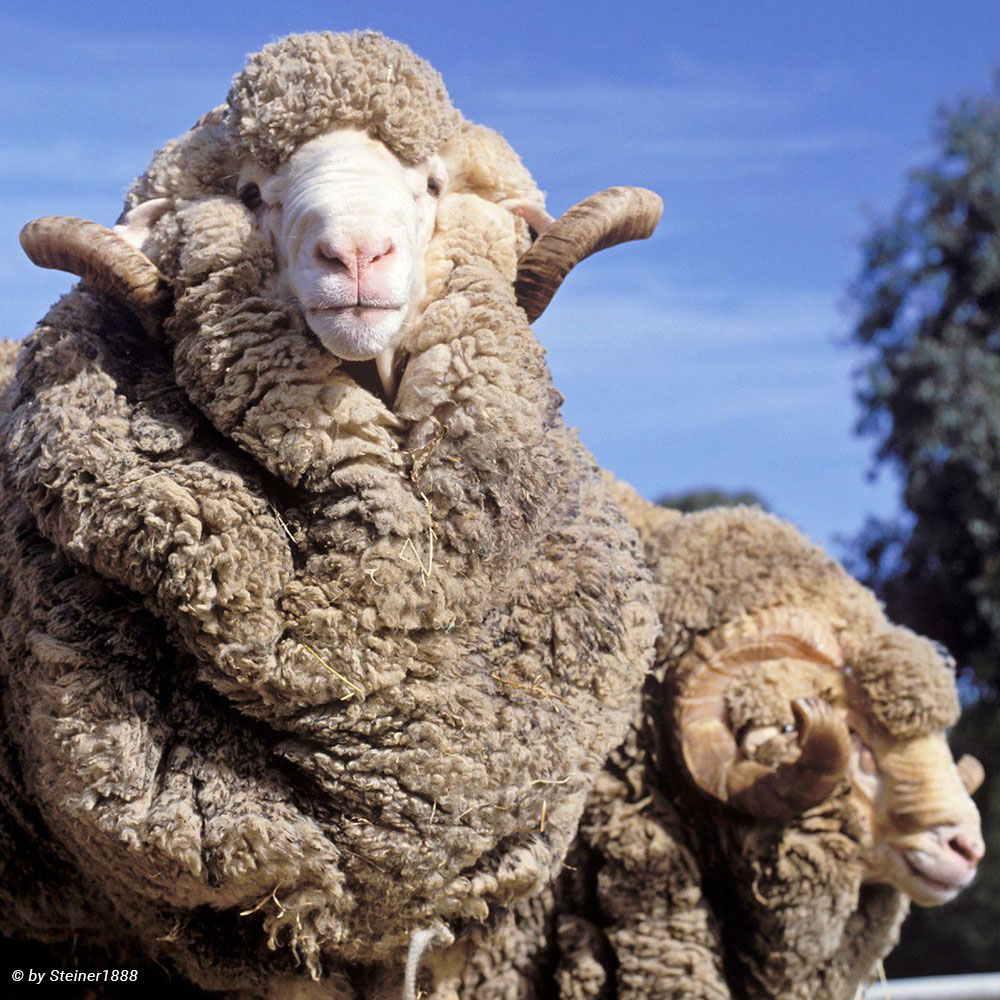 Merino sheep are a very popular breed. They are bred in South America, New Zealand, South Africa and also in Europe in ever greater numbers. The animals are shorn by hand just once a year, in the spring. Merino wool is fine and soft, with highly attractive and elegant colours.
Cashmere
for true connoisseurs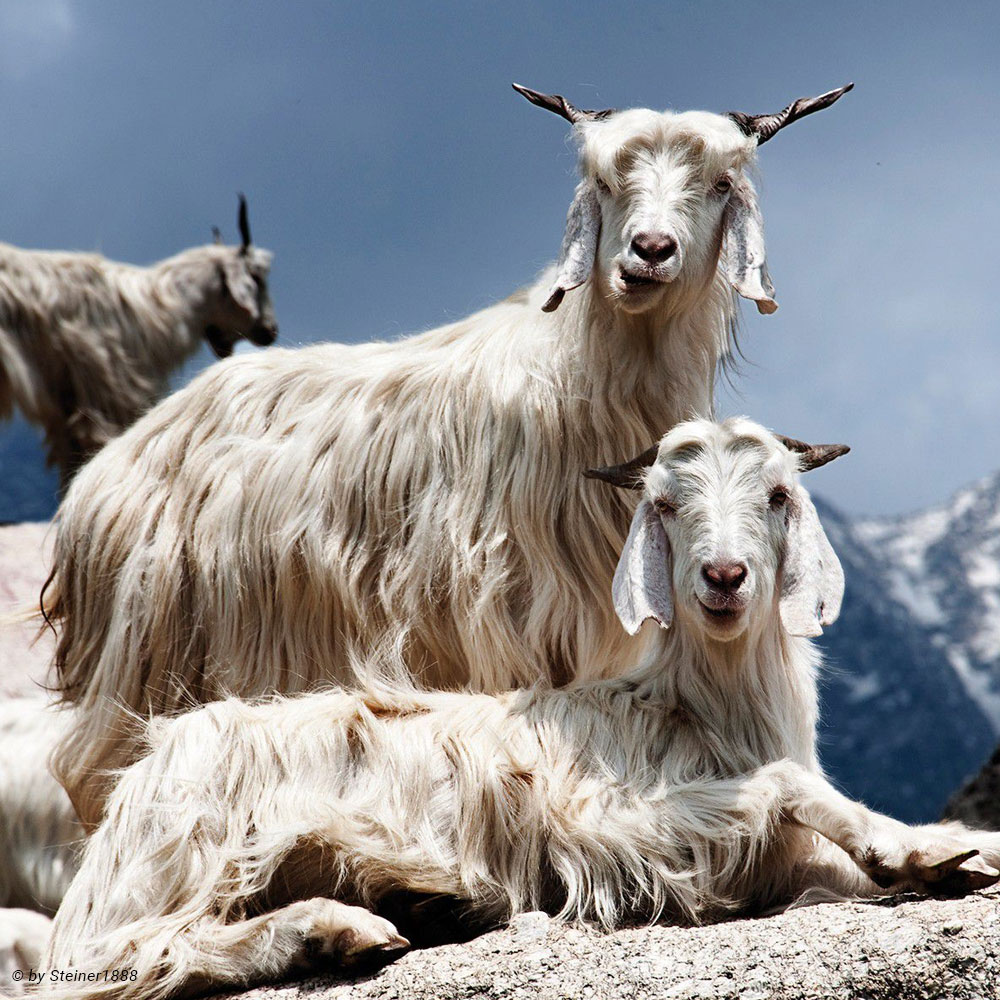 Cashmere is one of world's finest and most luxurious fibres. Cashmere goats live in extreme cold at high altitudes in the Himalayas; their wool is incomparably soft and pleasing to the touch. A maximum of 100 grams can be combed from the downy hair of a goat in a year.
Thank you for your understanding!